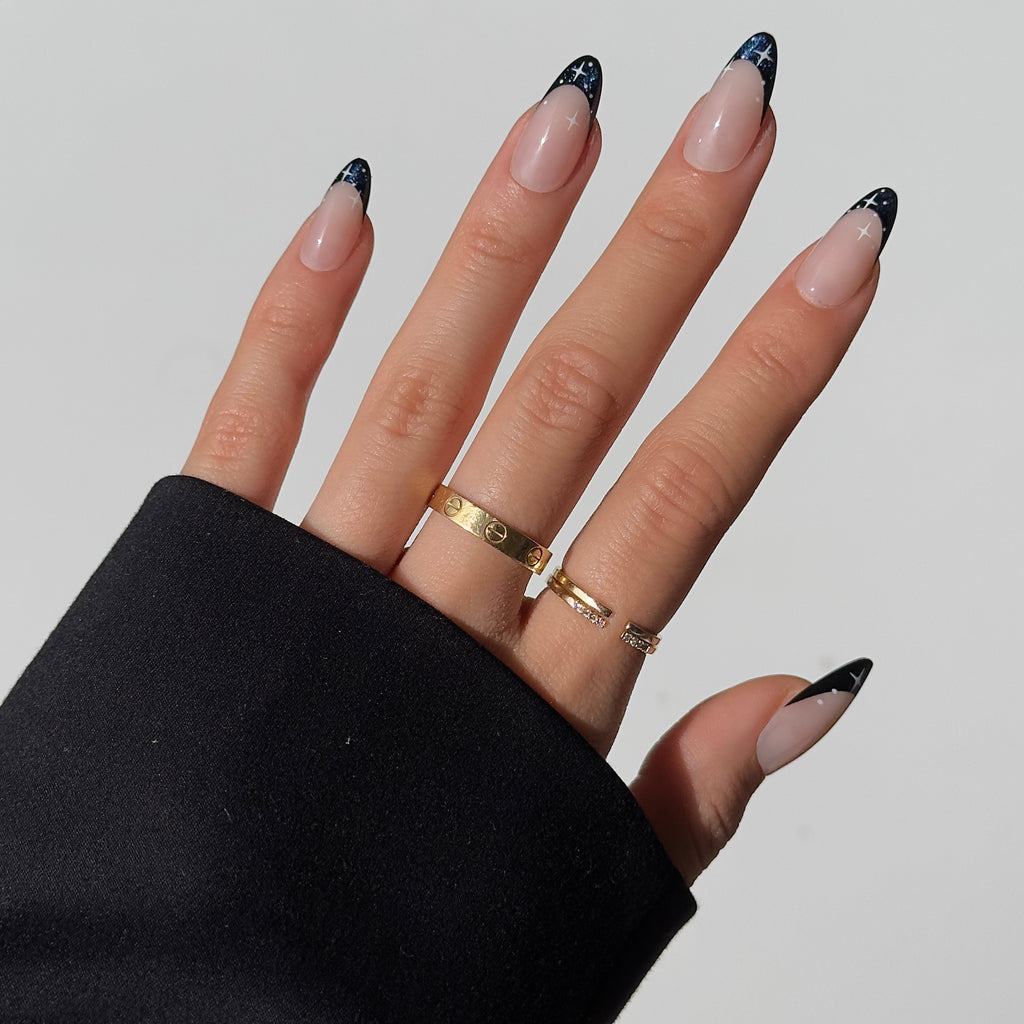 Navy blue French tips get even better when you put on some chrome glitters and some white star details. This set is 100% the look for the baddies. 😫
Read More
---
Free express shipping for orders over $120
14-day money back guarantee*
Navy blue French tips get even better when you put on some chrome glitters and some white star details. This set is 100% the look for the baddies. 😫

Never spend 2 hours at the salon or have undone nails ever again... these kits come with everything you need to get salon-quality nails in 10 minutes!

Love the design but don't love the shape? Not a worry! These are 100% customisable - just use the nail filer included in your kit to get your desired glow ✨
WHAT YOU GET:
Reusable Glowie cases featuring two compartments and an inbuilt mirror

30 nails in 15 inclusive sizes

Glowie Nail Glue (Net Wt. 2g) - for longer 2-3 week use
Glowie Sticky tabs - for shorter 3-4 day use
Alcohol Pad

Nail Filer

KEY FEATURES:
Shape: Almond
Length: 

19.5mm - 24.2mm

Finish: Glossy - UV finished
100% Vegan & Cruelty-free
All orders will be dispatched within 1-2 business days so we can get your goodies sent to you asap!
Method
Cost
In-Transit Time

FREE

 Express Shipping to Australia 

(Orders Over $120)

*FREE*
1-2 Business Days (Metro Area)
Standard Domestic Shipping (Orders under $120)
$9.95
3 - 8 Business Days
Express Shipping (Orders under $120)
$13.95

1-2 Business Days (metro areas)

International Shipping (US & Canada)

$25

9-12 Business Days

International Shipping (UK)
$30

10-18 Business Days