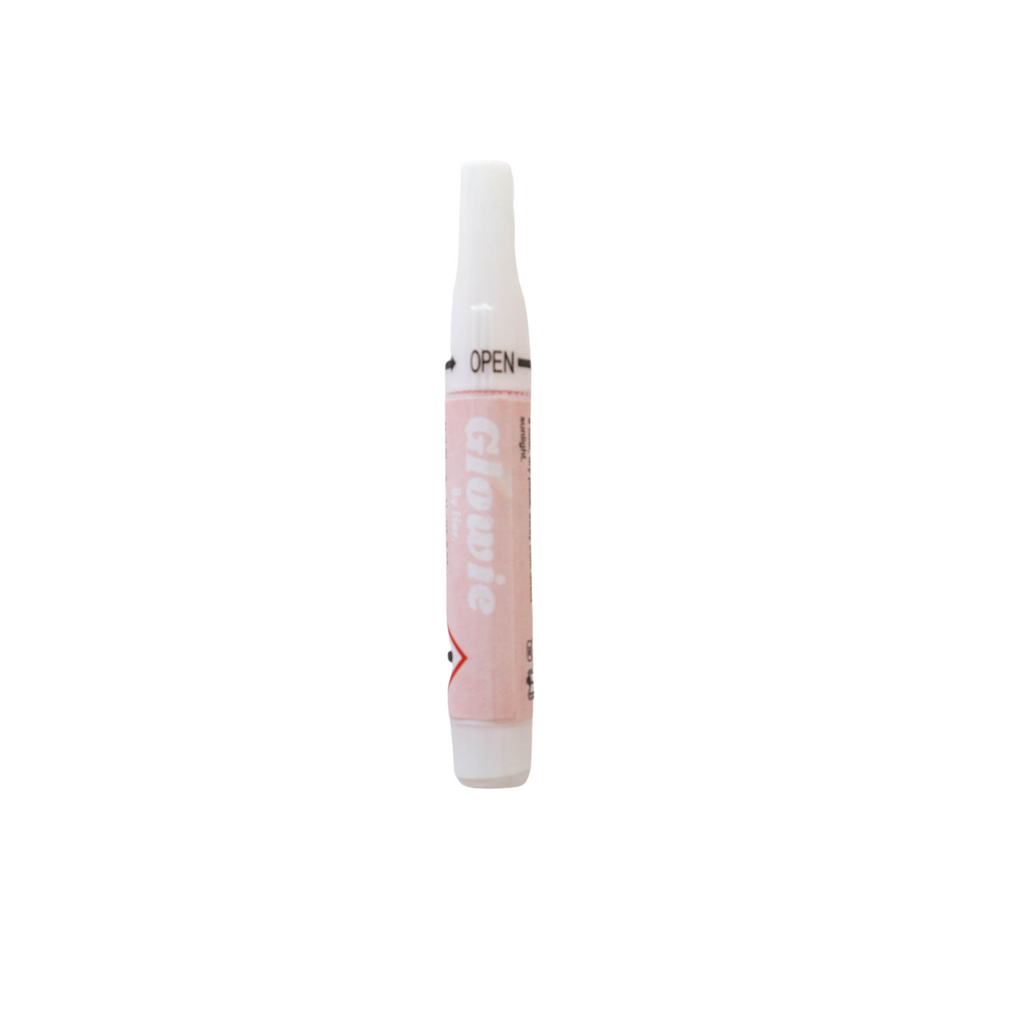 ---
Free express shipping for orders over $120
14-day money back guarantee*
Re-use your Glowie nails multiple times with an extra pack of sticky tabs and some more nail glue! ✨
Each tube contains: Nail glue (2g)

Nail Glue is perfect for you if: 
You want your nails to last just as long as acrylics! (up to 3 weeks) 
How to apply your Glowie Nails: 
Wash hands and dry. Push back cuticles using the cuticle stick and sanitise nails using the alcohol pad.

Size Glowie nails by placing on nail bed and selecting the most suitable size.

Apply an even layer of glue to natural nails and back of Glowie nails or use the double sided sticky tabs.

Align Glowie nails with cuticle line and apply at a downward, 45 degree angle. Press down firmly and hold for 10-20 seconds

Apply all 10 nails and if needed, file or clip to achieve desired shape.

To extend wear, avoid washing hands for 1 hour after application.
Nail Glue ingredients: Ethyl Cyanoacrylate, Polaymethyl Methacrylate, BHA
All orders will be dispatched within 1-2 business days so we can get your goodies sent to you asap!
Method
Cost
In-Transit Time

FREE

 Express Shipping to Australia 

(Orders Over $120)

*FREE*
1-2 Business Days (Metro Area)
Standard Domestic Shipping (Orders under $120)
$9.95
3 - 8 Business Days
Express Shipping (Orders under $120)
$13.95

1-2 Business Days (metro areas)

International Shipping (US & Canada)

$25

9-12 Business Days

International Shipping (UK)
$30

10-18 Business Days